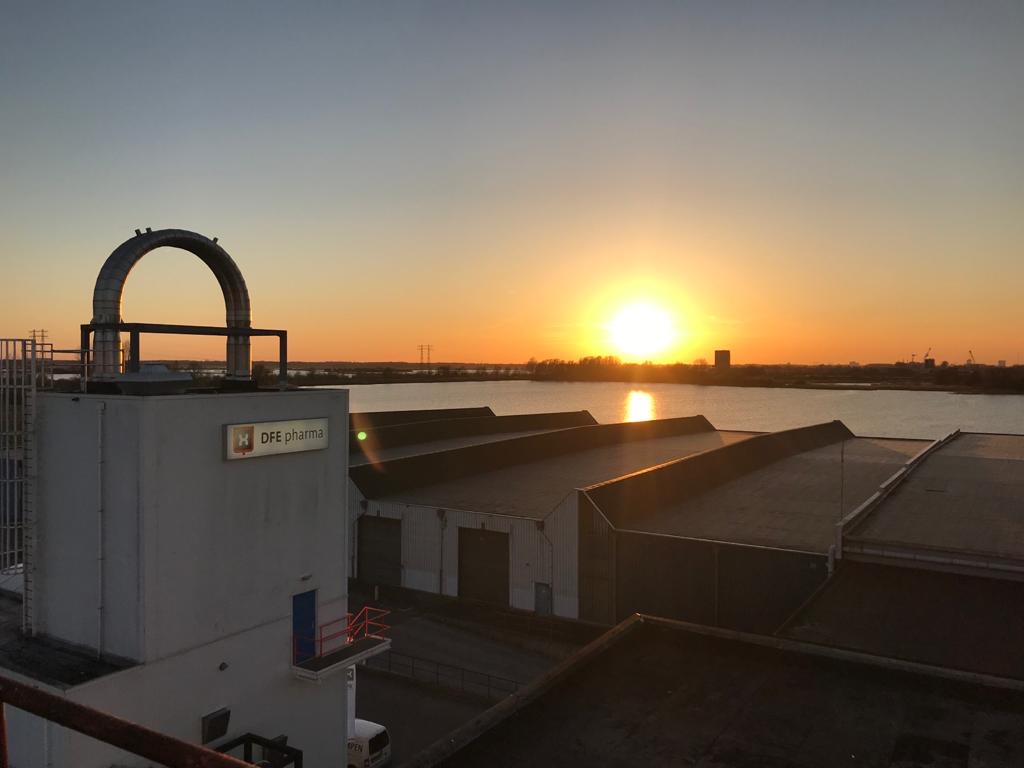 DFE Pharma
"With McMain our OEE improved by 17%"
DFE Pharma, which has a joint venture with FrieslandCampina, produces excipients for medicinal products. An interesting detail is that these fillers are made with potato starch. "In that respect, we are unique within FrieslandCampina." At DFE Pharma, McMain helps to optimize the maintenance with their maintenance software. Head of Technical Service Erik Wierenga, talks about his McMain experience.
Within DFE Pharma McMain has been present for several years, but for 9 months Erik heads the technical department. "At the time I was looking for something different and the site manager approached me with the question if I wanted to organize this project. It is a pleasant dynamic team that you can build on. It is my task to structure and define the maintenance so we can run more efficiently." Besides the McMain tasks, Erik also makes sure the maintenance is actually carried out. "I make sure that all technical tasks are divided and that all contractors arrive on site."
Working towards preventive maintenance
"When I arrived, much corrective maintenance was performed and this had to be converted to preventive maintenance. In the past many preventive maintenance schemes were established in maintenance software, but due to budget cuts they were disregarded. Converting these is the main project, because we would like to know in advance what is coming and who has to carry it out. But besides that, we are also trying to ascertain if we can expand a part of the process so we can increase capacity. Those are fine principles to work towards."
"Because of inspections and preventive maintenance in McMain, our OEE increased by 17%."
You can see that converting to preventive maintenance is going well. This way of working, works. "We are slowly rolling out this plan and it works. The results speak for themselves: the amount of (short) breakdowns is declining. It is nice to see how our OEE increased by 17% in the last nine months. That was a lot of work, but the hard work does bear fruit. With these results, the whole organization gains confidence in the department. This then results in more orders. We ran too efficiently last year. Now we are running more quietly, but we can see that sales are rising again and then we start running more. So those are good results and that is what motivates us. You have a clear-cut starting point and you can easily see the improvements in the whole process."
History accessible for everyone
Why is it so important that the history is saved and that it is accessible for everyone? An important question for many in the process. "If you do it cleverly, you can keep track of maintenance in Excel." This does have a big footnote according to Erik. "Keep in mind that this means that you can only keep it running for yourself. It becomes very complex to hand over work or work together with someone. That is impossible in Excel. You need maintenance software that goes through the whole process starting from the call. And this is of great import for every party within an organization. That is how you create clarity."
Start now
Do you want to experience working with maintenance software for yourself? Try the trial version of McMain Online for free and see what it is like! If you have any questions, feel free to contact us at sales@mcmain-software.com or +31341- 750500.
---