Work order management
All information about the maintenance clear in one system
Clear overviews with expansive work orders
Graphic calendar planning
Comprehensive report possibilities
Real-time insight in the status of your work orders
Easily control the entire work process
Show the piles of paper the door
Grip on your total work process
Easily create, edit and track the status of all your work orders? You can! McMain's work order software helps you streamline the process from the creation of a work order to its completion. Without complicated actions. This gives you more control over the complete work process. This means that you can show the mountains of paperwork, confusing reports and Excel masterpieces the door. McMain collects all your information and stores it in a central place, all digitally for you. This way you can always find the information you need. This is also useful when creating reports. For example, conjure up an overview of all your corrective maintenance in relation to the preventive maintenance over the past year in the blink of an eye. This will provide valuable insights so you can anticipate the new year. That is McMain's work order software in a nutshell.
Work order management in a nutshell
With McMain's work order management software you easily create a planning, thanks to the options for recording, managing and analyzing breakdowns. Work preparation, planning and budgeting are covered. All data is conveniently stored in one central place. That is how you can access the right information at any time in an instant.
Monitor processes
Monitoring processes is crucial for almost every organization. McMain Software safeguards all information in one integrated system. We are happy to tell you how to make sure that you don't have any unpleasant surprises.
Farewell for the paper work order
Say goodbye to countless Excel files, cluttered reports and paper records. Not to mention illegible handwriting, reports, validation and backups. With McMain, you have everything stored in one system.
Grip on your planning
Do you want a complete overview of the available capacity and the work still to be done? McMain was created to optimize the planning of your manpower. Thanks to the graphical display you have the desired overview at a glance. That way you keep control over your planning.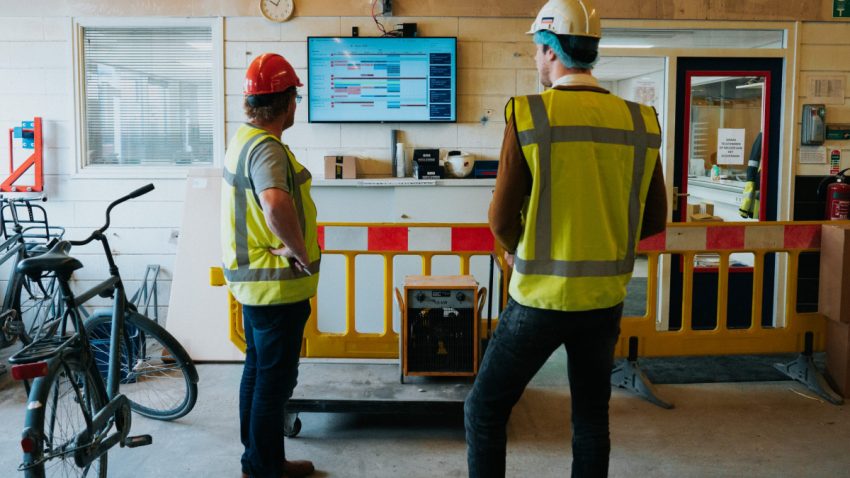 Stay within budget
The success of a project depends partly on a correct and clear calculation. McMain provides timely alerts when a work order goes over the estimated hours and/or costs. With the post-calculation capabilities, you can easily see if the calculation was done correctly.
Real-time insight
McMain gives the maintenance manager, based on standard reports, real-time insight into the current state of affairs. The black box of maintenance costs disappears.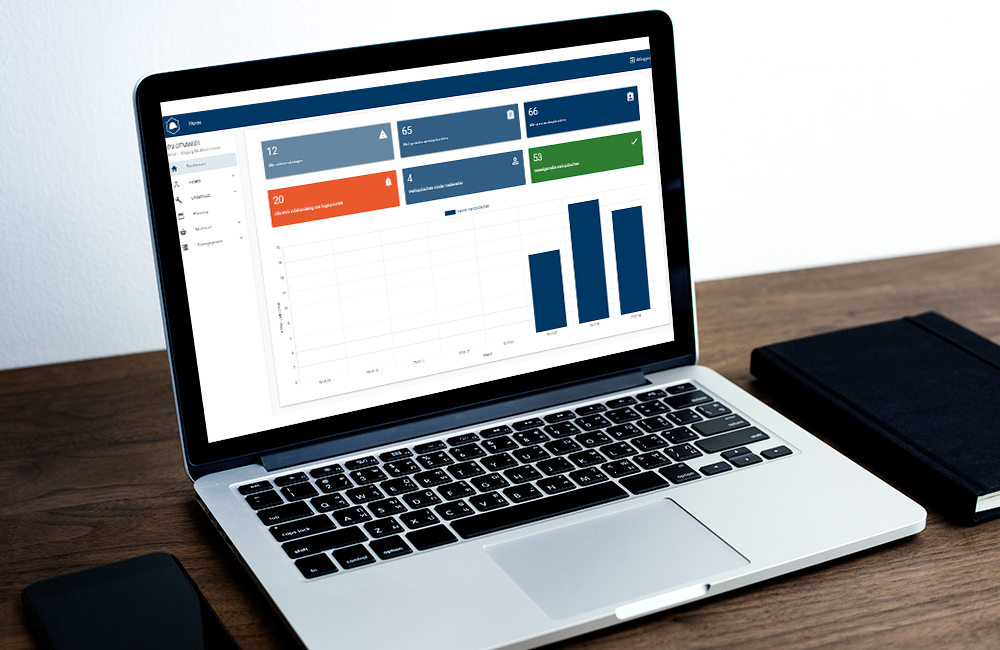 Key components at a glance
A short overview of the most important components from the work order software of McMain
Record, prepare, plan and manage
Work preparation capabilities
Insight in work progress
Graphic display of the planning
Alarms in case of overrun
Easily request budgets
Schedule and assign work orders
Logbook on active work orders
Resource planning
Monitoring of the work progress
Request a demo
Our specialist Roel Tiekink is happy to give you an (online) demo of the maintenance software. During this demo, he will show how maintenance software works and he will help brainstorm how your organization can work more efficiently with digital maintenance.
Request a demo
FAQ
How long does a demonstration take?
The online demonstration usually takes about 1,5 hours.  During that time, you'll get a tour of the main features of the software and you can ask all your questions related to the software and digital maintenance.
Can I easily export data?
Yes, McMain has an internal export tool which can export data trouble-free from McMain to other formats.