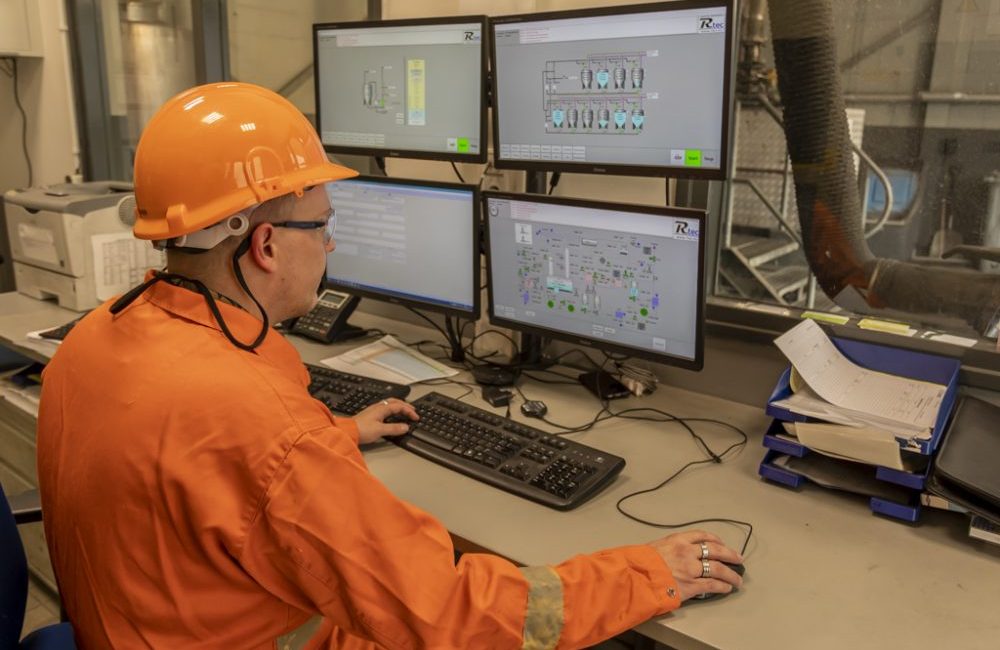 SUEZ uses McMain to make their plants run optimally
"With McMain, the performance of our plants has improved by 15%"
As part of the French branch of SUEZ, SUEZ IWS Almelo is responsible for the processing and recycling of acids, bases and solvents in the Netherlands. To make sure that the installations run optimally and everything is maintained in accordance with legislation, this processing site makes use of McMain Software. Roy Kobes, project leader and site manager for SUEZ IWS Almelo, talks about his experience with McMain as a maintenance tool.
From the first moment Roy was involved with the replacement of the software they were using at the time. "Our branch in Roosendaal had already been using McMain and everyone was happy with the package. That is why our director went on a visit to see McMain how is put into practice. He was impressed and thus we all visited them to see what the software looks like and wat it can do. For example, they used the logbook and that also charmed us. After this visit, we said we would replace our software with McMain."
Keeping up with legislation
"At the time we were looking for the substitute for our system. It was too limited with all the regulations, because the rules changed. This meant that we needed to change too. We are required to record what maintenance we perform. Thus we asked for certain modules that were important for us from a PSO standpoint, like the alarm module and the referral form. The fact that we could adjust McMain to our wishes, is the reason we chose McMain. We are now using the work permits module, for example, in which we can change everything as we see fit. It is one of the best things about working with McMain. We reach a beautiful final product together, because it is possible to go in different directions."
 "With McMain, the performance of our plants improved by 15%"
McMain tells us what to do
"Because we work with chemicals, it is important that with certain classified breakdowns, within 32 hours a solution is found and implemented. The custom developed alarm module helps us with that. It tells us when a class 0 or 1 breakdown occurs and which steps the workers have to take. If we cannot resolve the breakdown within 32 hours, we make use of the referral forms. They record the agreements between the production, Technical Service and the safety expert so we are allowed to continue our work. A timer automatically starts so lead times are recorded. The system is more than just a system that keeps track of maintenance. The system provides direction to the production when reporting breakdowns. McMain tells them what they should do because the procedures are stored in there. It really is a maintenance tool that supports workers."
Communication tool between different departments
To get a good start with the software, it is important that the end users get to know the system. "We have been working with McMain for about eight years. To be able to adjust the system to what we have in mind, write down our requirements and develop extra modules took about a year. In the meantime the Technical Service and the production already started using McMain. In that way we already laid the foundation for the staff by letting them work with the system. While we developed the expansion, they laid the foundation and made new history on installations. What was important for us, besides complying with legislation, was uniformity in communication. By using the logbook, a clear way of communicating between different departments was formed and noise disappeared. That is how McMain functions not just as maintenance tool, but also as a means of communication between these departments."
Want to learn more?
Do you want to learn more about breakdown registration and how we can help? Try the trial version of McMain Online for free and see for yourself! If you have any questions, feel free to contact us at sales@mcmain-software.com or +31341 – 750 500.
---