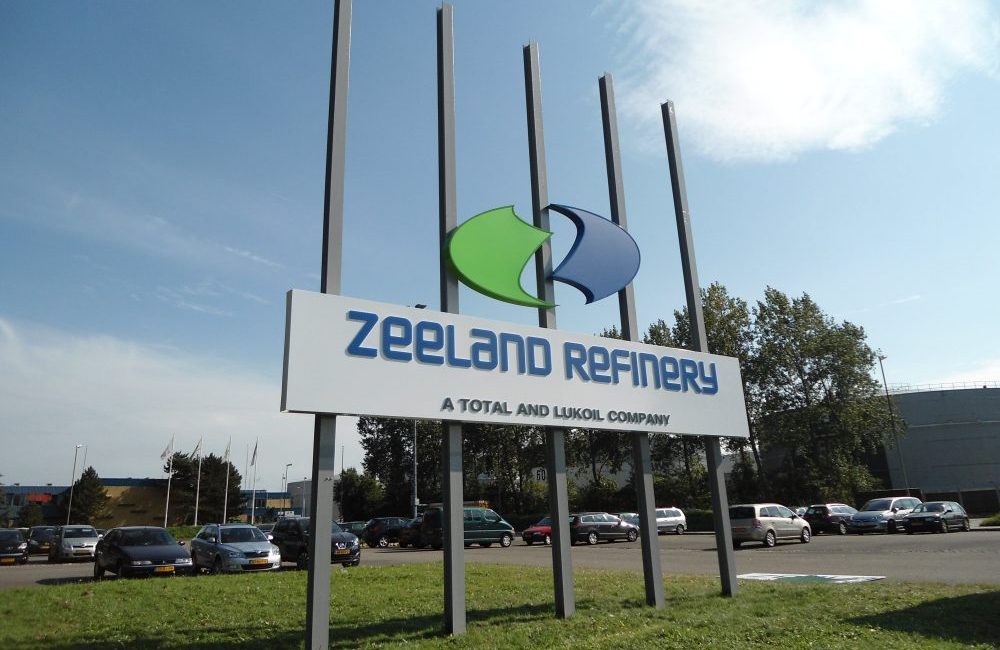 Zeeland Refinery
"With the Graphic Planning we save 3 to 4 hours per week"
The Netherlands has six refineries, of which five are located in the Rotterdam area and the sixth in Nieuwdorp, Zeeland. Zeeland Refinery N.V. is a refinery where various fuels like kerosine, petrol and diesel are created from crude oil. The crude oil is pumped through a pipeline from the Maasvlakte in Rotterdam to Zeeland Refinery.
Zeeland Refinery has the Quality Control (QC) department, where Martin Vos functions as the Reliability Engineer. This QC department consists of a laboratory, where samples are tested, and also has an online analysis section. This section consists of analyzers who test certain flows online. "That way you have a 24/7 lab that works independently. It is an online measurement, so nobody has to stand near it. Of course you have maintenance, like testing the operation and replacing parts. In my function, I check if the maintenance went well and what we can improve."
Centralizing of the data
Inside the online section, they used an outdated database that was not supported by the supplier anymore. "In the past we had an IT colleague that knew the ins and outs, but this colleague retired. Then we realized: if something happens to this database, we might not be able to access the data anymore. So it was important to make an upgrade. That is why we went looking for a maintenance program. In the end, this was expanded and online as well as the laboratory were moved to one program." 
"With McMain our data is stored centrally in one space and accessible from one place."
"A graphic planning is a must"
Every company has its own processes and protocols. That is why it is important as an organization to map to which goals the software should contribute. "For us it was important that the software was diverse. This meant for us that the standard maintenance program that you buy or rent, has many possibilities. McMain fulfilled this demand: it is a broad package that is customizable to our requirements. A big demand was a graphic planning. We as online section work a lot with our planning, so it was important. The third demand was a tree structure where all assets are visible." 
Well begun is half done
We constructed a document in advance with our demands, supplemented with examples of how we are working right now. In this way an idea of our team's way of working started to form along with how the maintenance program could support them the most. "After the decision to work with McMain, the initial implementation ran smoothly. The startup was done in two phases. First we did the online analysis section, because this section was smaller and because we could immediately begin working with the maintenance program. In a later stadium the laboratory was added. For the laboratory, one specific product was custom made: the control cards. This was the most important accomplishment for them. This was a complex issue and McMain succeeded in realizing the product. We did not rush the process and hereby created room for a test phase. In this way we could test the product properly before it went into production."
Time saving
We look back at what the the software has achieved for them in the last months and what the visible result is. "In the past we had to make our planning manually. That does not happen anymore since we have had the Graphic Planning. Where planning costs us 3 to 4 hours, we are done in half an hour now. That is the biggest gain we made and that is very visible. Another big change are our monthly reports. When it is the first of a new month, we push the button and then we have our monthly report. How much time will that cost? Five minutes? We used to have to manually extract the data from the outdated database and enter it into a spreadsheet. You usually get interrupted every so often, so it could easily cost a day. All data is exported completely and automatically from McMain!"
Want to learn more?
Do you want to store your data centrally and digitally or work with the graphic planning? Try the trial version of McMain Online for free and see for yourself! If you have any questions, feel free to contact us at sales@mcmain-software.com or +31341- 750500.
---